Nowadays, early pregnancy testing at home is common and easily possible. The market has enough number of early pregnancy tests to compete amongst themselves. But the catch is that if you don't do enough searching for the right one you end up confused.
Early pregnancy tests have a line saying that they are accurate after a day of missed period. Before that, they will only detect pregnancy, but the accuracy of the results is below 60%. So, you need to find out the best early pregnancy test to get accurate results.
A wrong pregnancy test can have harmful consequences like not taking proper care during early stages. Early pregnancy cramps feel like PMS cramps and so might continue taking birth control for about two weeks until you miss a period.
This is the time of implantation, and you need to take utmost care during this stage. Early pregnancy tests detect pregnancy before missed period and hence are most safe.
Here is a list and description of 10 best early pregnancy tests.
Best Early Pregnancy tests
1) First Response Pregnancy Test
The First Response Pregnancy Test is rapid and accurate. It detects hCG levels as low as 20 mIU/mL. Most expecting mothers attain this level by the sixth day after implantation. The sensitivity of the test is the maximum and accuracy is unbeatable. The ease of use and fewer cases of false negative pregnancy test result makes it the best pregnancy test. The only limitation is the price as it is comparatively expensive. For those who are trying to take a random test, First Response Pregnancy Test is costly.
2) Clearblue Advanced pregnancy test
The second brand name in the list of best pregnancy tests that is equally sensitive and accurate is Clearblue. The blue lines or plus symbols of Clearblue pregnancy tests are easier to read. The Clearblue weeks calculator estimates the weeks past conception. This is what makes it one of the most reliable pregnancy tests. Nonetheless, it is equally expensive as the First Response Pregnancy Test. The cases of false negative or evaporation lines are rare in case of Clearblue pregnancy test.
3) Walmart Pregnancy Test
Walmart pregnancy test is not a brand but all pregnancy tests that you get at Walmart. For those who found this statement obvious, there are some who believe the opposite. The 80 cents pregnancy test is an excellent choice for those who do not entirely rely on a home pregnancy test. Unless you've any difficulty in going to the doctor, home pregnancy test loopholes don't matter. The Walmart pregnancy tests are cheaper and accurate. They can detect pregnancy after a week from the due date of the period. The accuracy of early detection of pregnancy by Walmart pregnancy test is slightly unpredictable.
4) Dollar pregnancy test
Any pregnancy test at the Family Dollar Tree store or Dollar Tree Store is only for 1$. It may be available for even less. Dollar pregnancy tests are within expiry, easy to use and mostly standard pregnancy test.
5) CVS pregnancy test
The CVS pregnancy test has over 99% accuracy and is sensitive for low hCG levels. You can get either a digital CVS pregnancy test or standard CVS pregnancy test. The CVS pregnancy test can detect pregnancy on the day of the missed period, and the accuracy keeps increasing. There are separate result windows to avoid confusion between test and control CVS pregnancy test lines. Pregnancy test instructions are easy to follow, and the results are easy to read.
6) Rite Aid pregnancy test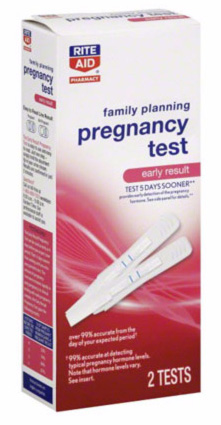 The Rite Aid pregnancy test is the oldest brands in the industry. It is a standard cassette pregnancy test. You need to dip the strip of a pregnancy test in urine. One can pee on the stick to perform the Rite Aid pregnancy test. It is not a pocket buster even if you decide to take it multiple times. The only drawback is that you don't get a cap along the test. It can cause the hCG strip to become less efficient in detecting the hormone. Nonetheless, such cases are rare, and women give positive reviews about it.
7) Wondfo pregnancy test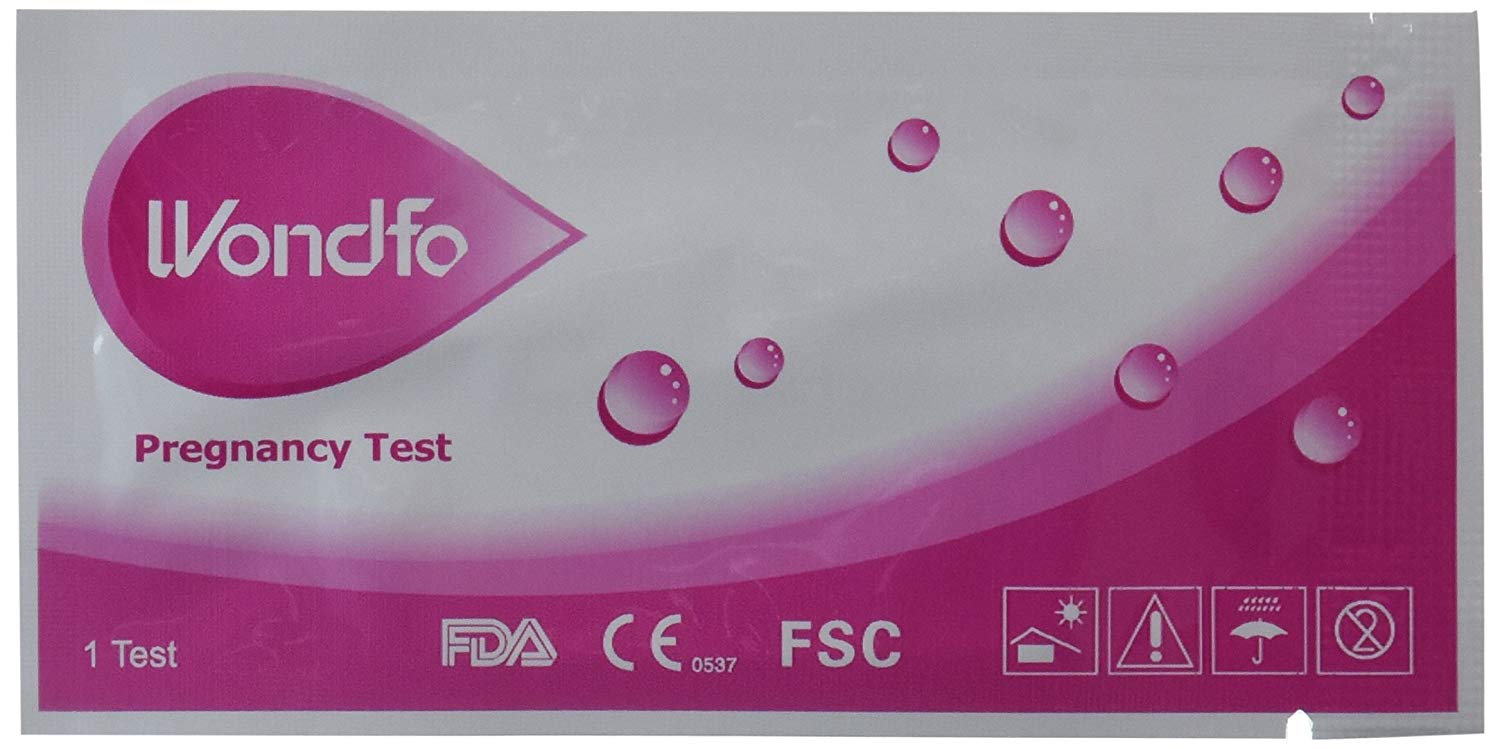 Another top-notch pregnancy test brand is Wondfo. You can get midstream pregnancy tests of various sizes. Mini midstream Wondfo pregnancy test is best for carrying along during trips. It is easy to use and has the lowest cases of false pregnancy tests. Amongst best early pregnancy tests, Wondfo is an all-rounder and in the top 5 early best pregnancy test.
8) Rexall One step pregnancy test
As the name suggests, Rexall Pregnancy Test is quick and easy to use. It is a rapid pregnancy test. The most important feature of Rexall One step pregnancy test is that it shows a gradation of color. When a woman has low hCG levels, the line is visible but of a lighter tinge. This has been observed by the users and experts who have evaluated the pregnancy test.
9) QuickVue pregnancy test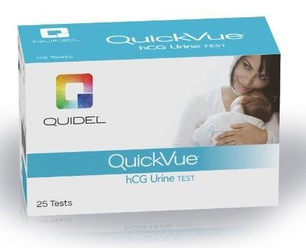 The QuickVue pregnancy test reduces the chance of getting a false pregnancy test. You get separate droppers for each drop of urine that will go on the test strip. This makes it exact and accurate pregnancy test. One doesn't need to use anything other than what comes inside the box. You must take the pregnancy test when your urine is concentrated to reduce the chances of a false negative pregnancy test further.
10) EPT pregnancy test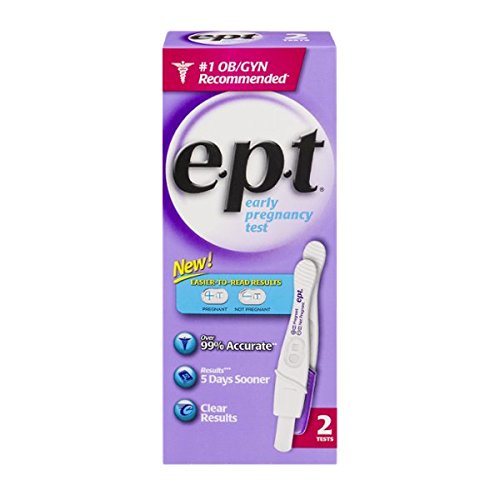 The earliest pregnancy test can detect pregnancy a week before missed period. This makes it one of the best early pregnancy tests. Despite being highly accurate and sensitive, it doesn't require any difficult handling. The test gives results within a few minutes. One of the most popular pregnancy tests in market EPT pregnancy test lives up to its name.
With advancing technologies now super early pregnancy tests are being developed. They detect the factors that release in the bloodstream after the blastocyst implants in the uterus. For women who want to terminate their pregnancy these tests are going to make things safer. Early pregnancy test kits do give accurate results, but error chances exist. Shortly when these super early pregnancy tests become available, you will be able to detect early pregnancy accurately just a few days after having sex.