Rumors abound that Duchess Meghan Markle and Prince Harry are soon to announce baby #2. Royal family experts say that Meghan Markle pregnant again. The year has been phenomenal for the Royal couple who welcomed their first child 'Prince Archie'.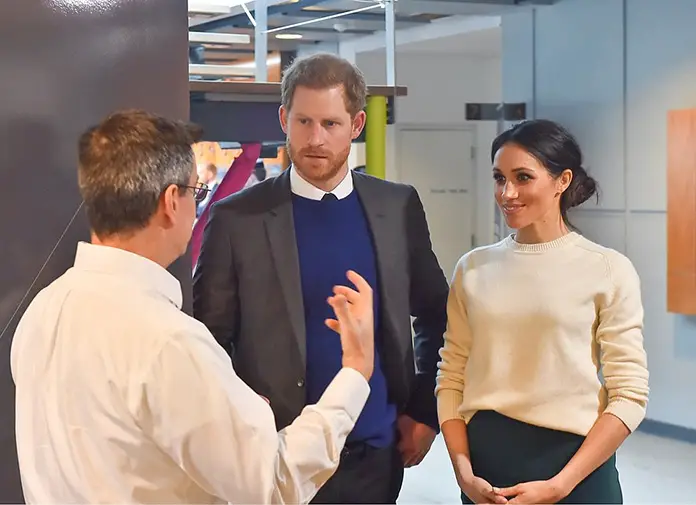 Amongst all the controversies surrounding the pictures of Prince Archie and Meghan's postpartum looks, here is the big news. Duchess Meghan could be pregnant second time!
Shocking pregnancy rumors have been backed by Royal authors, experts, and officials. Indeed are the Royals looking for newer members into the family. Meghan has been seen under the Queen's personal guidance and become her favorite.
Although the main event ahead for Meghan and Harry is their Africa visit, there is hope for royal pregnancy news. Royal Expert Melanie Bomley has agreed with the fans frenzy that Meghan could be pregnant second time very soon. Just three months after the delivery of the first baby, paparazzi has it that the duo has been planning their next.
Duchess Meghan is being hailed for her modern parenting as opposed to all past Royal mothers. Sources have revealed that Meghan wants to have a big family.
E! News Chief has confirmed the news that Duke and Duchess could be having their second baby this time next year after their Autumn visit. Bets on Meghan being pregnant in 2020 have already started pouring in.
Did Nichol let the cat out of the bag?
Katie Nichol says that sources have told her that the couple is loving parenthood and would love to welcome the new addition. Right now Meghan is just concerned about Archie Harrison Mountbatten- Windsor. Ms. Nichol said that the Royal pair wants siblings for Archie and he might soon become a big brother.
Meghan Markle a 'Modern Mom'
Meghan Markle has been in news for snubbing the conventions of Royal family. A lot of lash back was received from the public for not revealing the details of the christening ceremony of Prince Archie. Yet the Duchess remains undeterred in her modern approach to guarding her child's life.